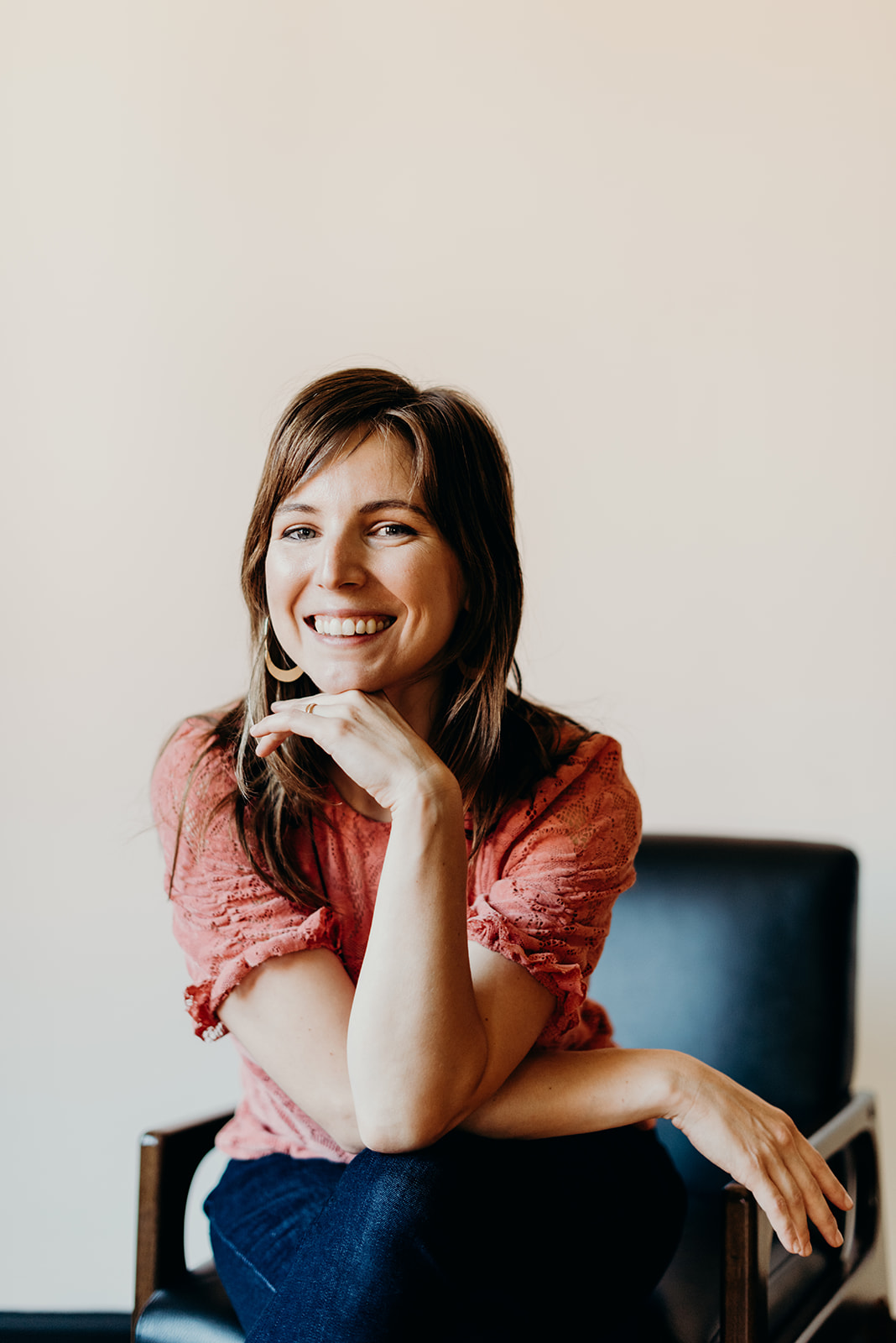 Imagine what it would be like to feel grounded, balanced, calm, confident in your choices, and at home in your body.
Hi, Welcome!
My name is Katerina Baratta, LAc, MS, and I'm a holistic mental health & wellness practitioner and writer.

I combine the mind-body-spirit healing wisdom from Chinese medicine, Ayurveda, and Western herbalism with modern scientific understandings of psychology, neurology, physiology, and nutrition to help people heal the root causes of stress and anxiety.
If you're curious about working with me, email me with a bit of your story and what kind of support you're looking for.
I can't wait to see where this takes you!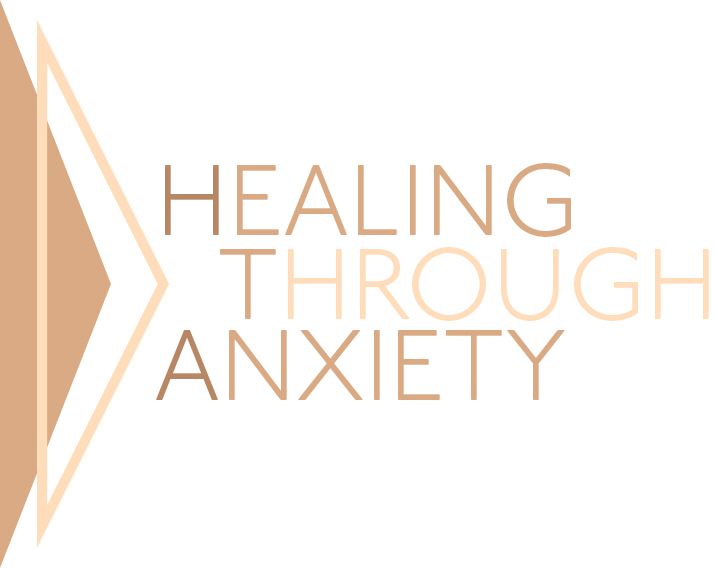 Healing Through Anxiety™
Learn how to to rewire your nervous system for less stress & anxiety
Revitalize™  
A self-guided spring cleanse for a calm mind and thriving body.
Learn how to use food & ritual to feel better in your body.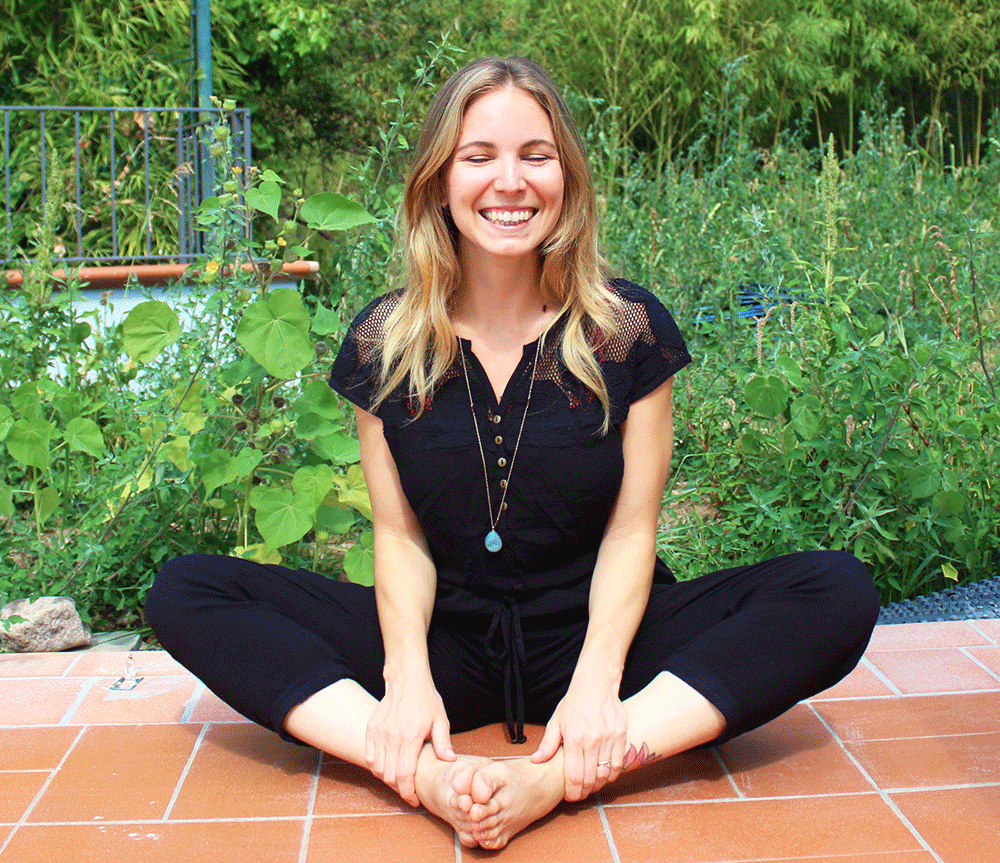 "Katerina is a fantastic resource, a fierce and motivated teacher, and has absolutely nothing but love and respect for the work she does. It's powerful stuff.
I'm grateful for being able to connect better with myself so that I can make the changes I need to make, and I'm so grateful for Katerina for helping me get to this place of self-love."
HOLISTIC MENTAL HEALTH CONSULTATIONS
You are unique.
Your experiences are unique.
And you were born with a unique combination of strengths and weaknesses that determine how stress and anxiety get activated in you.
This means that the strategies that help someone else feel like they're surfing life's waves might make you feel like you're drowning –and vice-versa!
Your task in life is to figure out what makes you thrive.
And that's where I come in.
Holistic Mental Health Consultations help you figure out what you need in order to stay healthy, balanced, and navigate life with grace.
Through this experience, you will be empowered with personalized support as you learn to prioritize the holistic health strategies that will help your mind, body, and spirit thrive.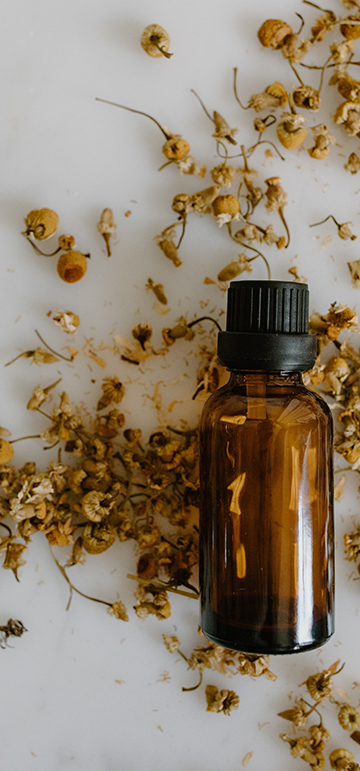 Guidance is always tailored to your specific needs, and may include (but isn't limited to):
• Mindset and meditation practices
• Yoga, qigong, and breathing exercises
• Nutritional modifications
• Medicinal herb prescriptions
• Acupressure, moxibustion, and massage protocols
• Sleep hygiene and optimization
• Ritual, habit formation, emotional regulation, and neurological rewiring techniques
• Suggested reading, listening, and other resources
Holistic Mental Health Consultations are perfect for 3 types of people:
1. You're a self-healer. You've dabbled in yoga, you've changed your diet, you take supplements, you journal a bit, and you've reached a point where you could use some extra guidance and direction.
2. You've seen all the experts. The MD's want to put you on medication, the therapists want to talk about your past, the endocrinologist throws a thousand tests at you and then claims you're fine, but there's a tug inside of you saying there's gotta be more out there for you. (You're right. There is.)
3. You're a wellness newbie. After dealing with stress, anxiety, body image and/or other health issues for a long time, trying to escape your problems to no avail, you've reached the point where you're ready to take responsibility for your own well-being. You just need someone to show you how.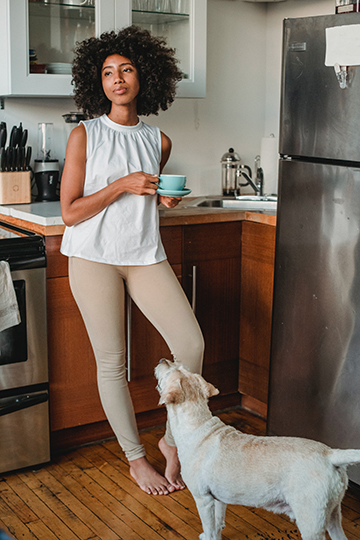 Holistic Mental Health Consulatation Costs

Sessions are $150/hour for those who can afford it.
If cost is a barrier for you, please email me to check my availability. We might still be able to work something out! 
"Thank you so much. It's got me in tears.
Tears of relief that someone, a warm, kind, empathetic, and compassionate professional, FINALLY sees me and is giving me what I've been asking doctors for for years.
Tears of gratitude…this is a lot a lot of really good stuff.
Tears of hope…something I haven't felt for myself in a long long time.
Thank you from the very middle of my heart."
Before working with Katerina I felt discouraged about dieting and had low self-esteem, but now I feel like I have learned so much about what works best for my body, and it does not include a diet that makes me cut out the food I enjoy.
I feel more confident and conscious about what I eat, and have more self-confidence overall.
Katerina has helped me learn a healthier way to lose weight by focusing on what feels good to MY BODY. She has encouraged me to try new things that will benefit me for the rest of my life.
"Before working with Katerina I felt imbalanced, like I was always looking for something more. There was never enough time in my day between work, children, and career.
Through her holistic approach and the infinite support I've received, Katerina has helped me to slow down and be more tune with my body and what it needs -and helped me finally honor those needs!- creating space in my life for big changes in both body and mind."
I have very limited availability, so if working with me is something that interests you, contact me now so I can put you at the top of the wait-list.
I can't wait to see where this takes you!
Thank you, Katerina,  for seeking out the individual in us all, and for your commitment to health and positive self-image.
At every turn, Katerina was available to field questions, discuss concerns, and offer support. Her knowledge is robust, and she is delightful and charming. Thank you for this wonderful, life-changing opportunity!"
Therapeutic Bodywork
In the comfort of your home, for those in the greater Portland, OR area.
This isn't just a massage.
Massage is great, but this goes deeper.
Because my style of bodywork is designed to support your both your physical and mental-emotional well-being. 
In these treatments, you keep your clothes on and we work on a mat on the floor with the support of pillows. This allows me to use my whole body and gravity to help you release.
To begin, I do a structural assessment, using my eyes and hands to identify the tension patterns in your body.
And these patterns aren't just on the muscular level.
I use my training in Chinese medicine to also identify blockages within your meridian channels, organs, joints, and feel to see how well qi (a.k.a. life-force energy) is able to flow throughout your whole system.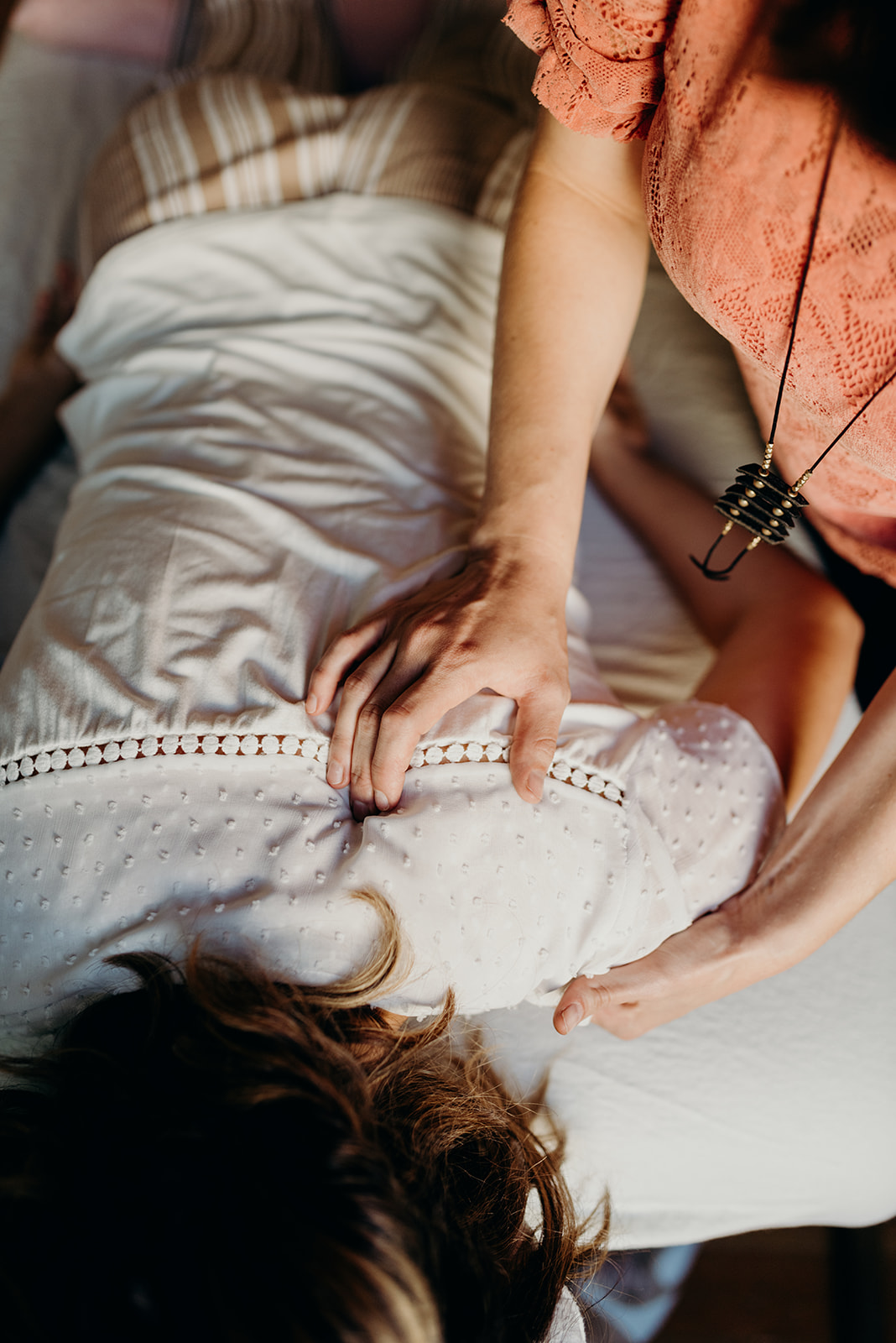 I then use a combination of trauma-informed craniosacral therapy, myofascial release, visceral manipulation, energetic qigong, and point-specific acupressure to open up those blockages and restore balance.
It's almost like your body is a sculpture, or an intricate machine, and I'm figuring out how to optimize all the pieces into a beautifully functioning whole.
I also occasionally use cupping, moxa, and acupuncture, but only when they are specifically indicated or requested.
And because I am skilled at using both deep-tissue and subtle hands-on techniques, this form of bodywork can benefit almost anybody.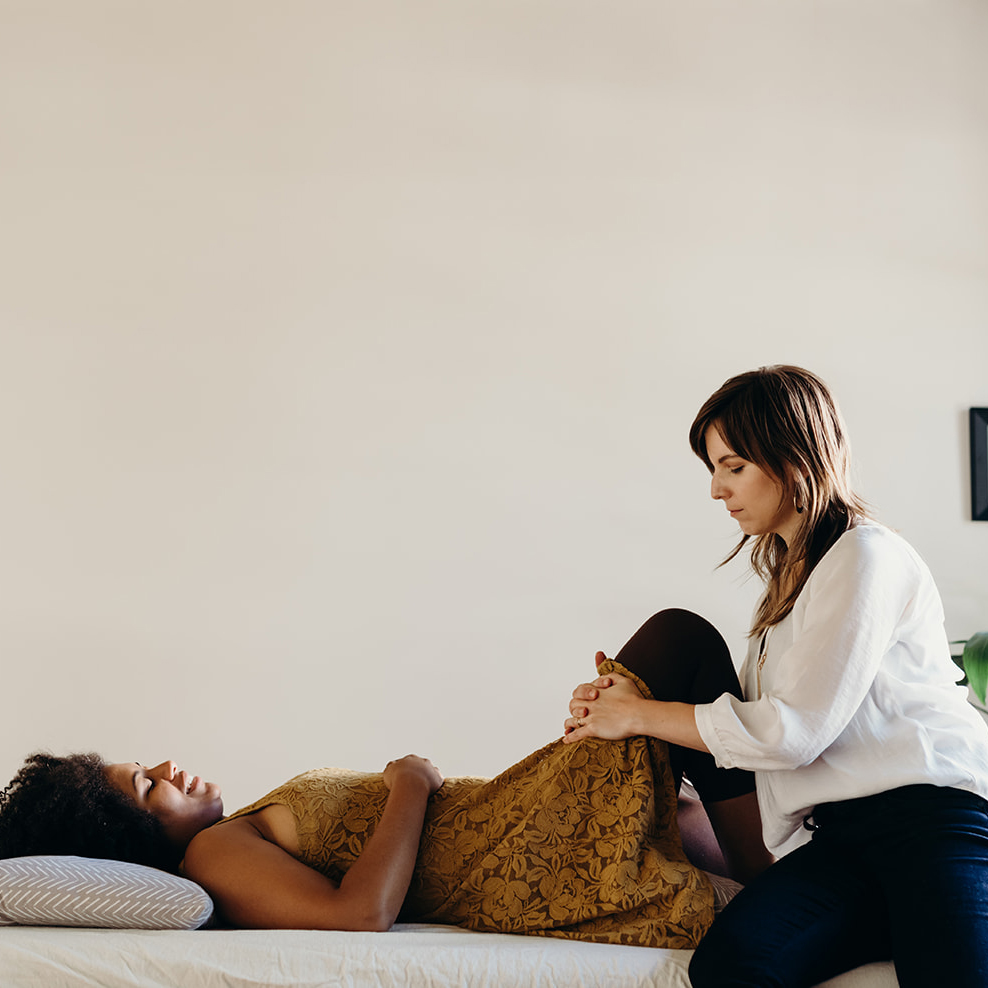 Here are some conditions that I've helped through bodywork in the past:
Stress, tension, and anxiety
Migraine headaches
PMS and menstrual discomfort
Hip, neck, and shoulder pain
Digestive troubles
Insomnia
Imbalances related to fertility, pregnancy, and post-partum
"I had the pleasure and honor of receiving a therapeutic bodywork session with Katerina.
Her healing touch and energy are so nurturing and incredible.
I'd been struggling with an injury and frantic energy. Both were so soothed after my session, the best I've felt in weeks.
Katerina's healing style is unlike any I've ever experienced before, she utilizes many skills and a beautiful intuition about the body and energy.
There was therapeutic touch and a palpable shift in energy. I can't wait for another session with her!"
Because the body houses your subconscious, this form of bodywork helps to release more than just physical tension.
It also helps to release emotional patterns that have been stored in your body over your lifetime.
The results are nothing short of transformative.
However, it's important to note that effects are cumulative, which is why for most people I recommend a series of 5 sessions to begin, and then single treatments as needed during times of transition or stress.
Therapeutic Bodywork Costs
60-Minute Session: $200**
90-Minute Session: $275**

120-Minute Session: $375**
**Cost includes travel within 15 miles of Tigard, Oregon. An additional travel fee will be added for locations that are further.

Pediatric add-on: $25 (we can also shorten your 1.5 or 2-hour session by 20 minutes to accommodate your child at no extra cost) Click here to learn more about pediatric treatments.

In the comfort of your own home.
I will drive to you and provide a floor mat. If working on the floor is not your preference I also have a massage table available with advanced notice.
Please wear loose-fitting, comfortable clothing and have a clean sheet and 2 clean pillows available.
This work is deep, and it will change your life if you're ready to show up for it.
So what are you waiting for?
Email me now to find out if we're a good fit.
I can't wait to see where this takes you!
"Katerina is very thoughtful in her approach, and really took the time to get to know me as a person – a whole person – to determine the right approach to treat me holistically.
After every visit, I immediately felt her impact – and with repeated visits I could truly see an overall improvement in my health and well-being.
I'd say if you are on the fence about acupuncture, bodywork, nutrition or holistic wellness to give yourself the gift of a visit with Katerina – I guarantee you'll find her to be an integral part of your journey forward."
Pediatric Treatments
I also treat infants, toddlers, and children as an optional add-on when I come to see you.
In pediatric patients I use a combination of craniosacral therapy and shonishin to help relieve tension patterns most commonly caused by injury, illness, birth trauma, or tongue tie.
Pediatric sessions usually last about 15-20 minutes.
If you'd like me to treat your children, please let me know during our consultation so we can talk about what you're looking for!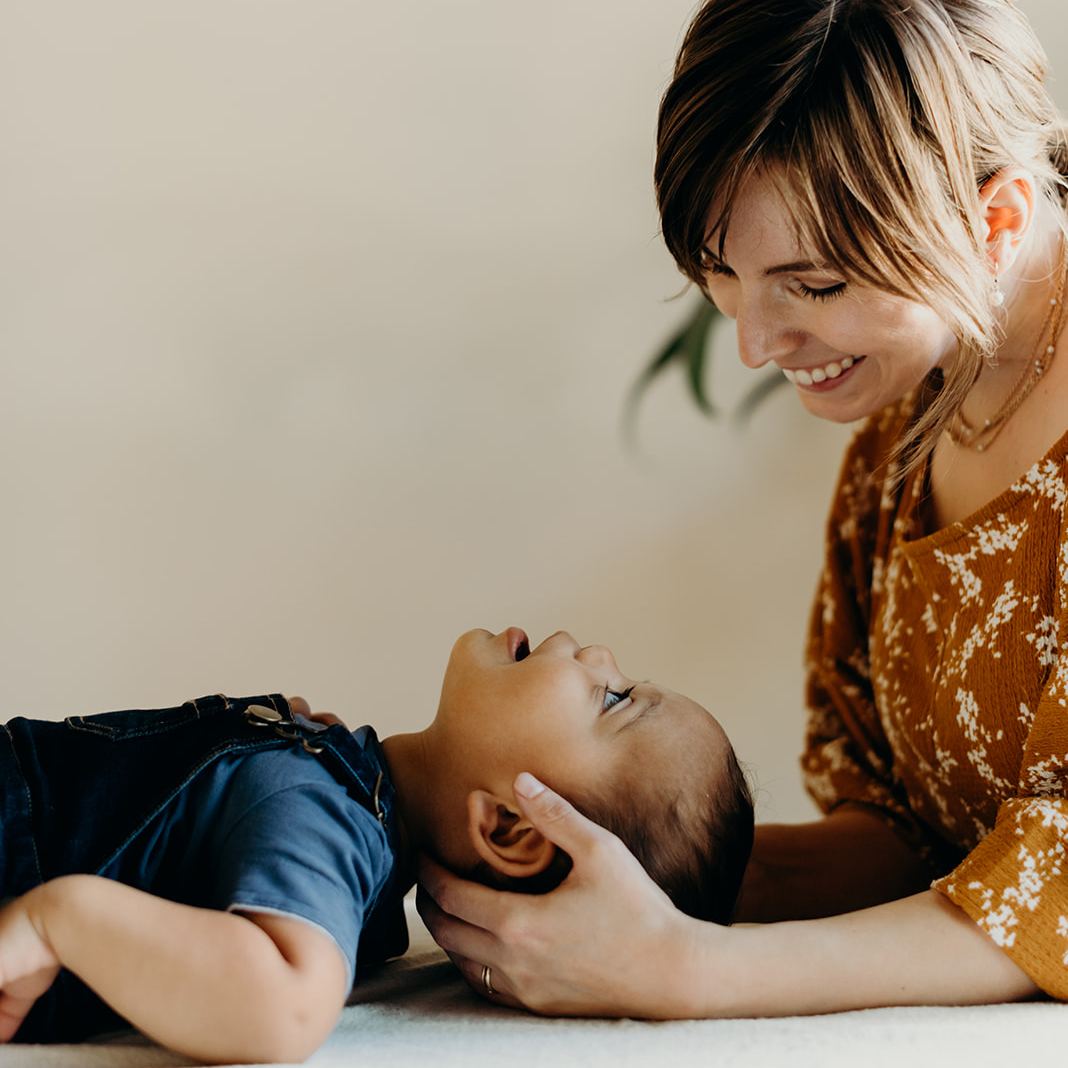 How are Holistic Mental Health Consultations different than therapy?
Holistic mental health consultations are not therapy.
They can make an excellent addition to therapy, or be used independent of therapy.
Most therapy involves talking about your thoughts, feelings, past experiences and hopes for the future.
This can be really helpful in helping you understand why you respond to life the way you do, but it doesn't always help you know what to do about it.
My work is different.
Combining physiological, psychological, and spiritual insights, you will gain a holistic understanding to help you feel better.
While we will talk a bit about what happened to you in the past when we work together, this discussion isn't the focus of my work.
What I do is help you heal the root causes of stress and anxiety, holistically.
Because stress and anxiety are rooted in the body, not just the stories your mind is telling you.
Therapy often stops short of healing the root cause of what's going on when it only focuses on the mind, but mental health also involves the body and spirit.
Your body is always talking to you.
It's sending you messages via signs, symptoms, and feelings, which are trying to alert you to physical and energetic imbalances that arise in your system.
Some of these imbalances are stress patterns stuck in your nervous system from the past.
Some come from your diet and lifestyle.
And sometimes stress and anxiety are messages from your intuition/Higher Knowing/Inner Wisdom/Spirit/God/Whatever-you-want-to-call-it, trying to help you change your life so you can align with your personal Truth.
My work is to help you sort through all of this information and heal the root of your imbalance so you can flourish, regardless of what life throws your way.
How is this different from coaching?
Coaches generally go through a 6-12 month certification program, and training standards vary from program to program.
While coaching and counseling are part of my license, my experience and expertise extend far beyond the average coach you'll find on the market.
My license is in Chinese medicine, and I am just a few credits short of a doctorate.
In addition to a bachelors degree in psychology and 5 years of formal master's-level training in Chinese medicine, I have also completed significant additional training in nutrition, Ayurveda, yoga, qigong, and herbal medicine.
And I have taught these topics at graduate and doctoral levels at the National University of Natural Medicine in addition to the individuals I work with in my private practice.
(Click here if you'd like to read more about me).
So when you work with me, I won't just give you superficial suggestions based on a limited understanding.
When you work with me, I distill thousands of hours of training and experience into powerful bite-sized strategies that are customized to your exact needs.
And these strategies include giving yourself mini-treatments that are up to par with what you would get if you were to see a healer in person.
What's more, I don't want you to have to rely on me for the rest of your life.
A big part of what I do is to empower you to understand what your own body is telling you, so you know what to look for and what to do to keep yourself balanced and thriving.
Consultations do not constitute a patient-practitioner relationship, and are intended to be used for educational purposes only.
Who does NOT qualify to work with Katerina?
I generally do not work with individuals who have diagnosable eating disorders or suicidal ideation.
This isn't because there is anything wrong with people dealing with these conditions.
They are simply outside of my scope of practice, and I know that individuals dealing with these issues would be better served by practitioners with specialized expertise and training that I don't have.
If this is you (or you aren't sure) and you're looking for support, feel free to contact me and I will try to point you in a helpful direction.
Do you take insurance?
Unfortunately, although the work I do falls under the scope of practice for my license, at this time insurance companies only compensate for acupuncture needling, which I don't do anymore.
Yes, this work is an investment.
Yes, it is worth it.
Because healing through an anxiety isn't an easy path to walk alone.
Having a trusted, experienced guide walking beside you can reassure you that you're moving in the right direction, especially when everything feels overwhelming and chaotic around you.
And when you invest in yourself financially, you have an added motivation to show up for yourself.
You are showing yourself that YOU are worth it (which you are!), and that you are committed to showing up for yourself to facilitate the changes you want to see.
So if you're ready for this, I'd love to chat with you to see if we're a good fit.
Email me now
to get started.
I hope to hear from you soon!
I'm Christian, will this work go against my faith?
I help people heal by restoring the energy flow in their mind and body.
When energy is allowed to flow, you feel vibrant and healthy.
When there is an energetic blockage, dis-ease arises.
This is because everything in the physical world is made of energy.
If you zoom in on an atom, for example, you find that it is almost entirely made up of empty space.
And any part that can be identified as not empty is energy.
So an accurate way to think of your physical body is that it is made up of empty space in which energy flows. 
You are the empty space in which life's energy flows.
And your thoughts and behaviors impact the flow of energy.
They're all interrelated as parts of the same system.
My work is to help you identify and release energetic blockages from your system so you can thrive.
And this can be on the level of body, mind, and yes, spirit –but not spirit as in religious doctrine.
Spirit as in: the space in which energy flows.
The space inside of you that is beyond thought, beyond the mind, beyond interpretation.
Spirit as in: where energy comes from.
Spirit as in: that which allows energy to flow in the first place.
In my experience, in order to heal stress and anxiety you have to tap into the realm of spirit.
Because the realm of spirit is where you find the capital "T" Truth, and it's only the Truth that can ultimately set you free.
You can talk about your problems with your therpist all you want, but you're probably not going to get to the root of the issue.
Because a talk therapist is totally focused on the realm of the mind.
And the mind's job is to identify and fix problems.
It's so good at what it does, in fact, that when there are no problems the mind will create new problems so it can have something to fix.
The mind itself is a big part of where stress and anxiety come from.
In order to heal stress and anxiety, you have to move beyond the realm of the mind.
It's when you learn to shift your focus beyond the mind, into your actual lived experience of this space in which life's energy flows, that you find inner peace.
Religions use words to point toward this space, in Christianity it's called "The realm of heaven".
But the thing is, words can only point the way.
To know it, you have to experience it for yourself.
I believe that all great teachings are pointing to paths up the same mountain.

The words they use might differ, but they all point to the capital "T" Truth that includes the space in which life's energy flows.
If you study and compare the roots of different religious traditions you will see what I mean.
And because different teachings can help different people at different times, I draw on teachings from many great masters from various traditions.
Jesus is one of those masters that I love to turn to, but he's not the only one. And if this is a problem for you, then we're not going to be a good fit.
If, however, you are open to refrences that are outside of the Christian tradition then we could be a good fit.
If want to commune with what is really here, if you want to explore who you really are, if you want to tap into the part of you that is eternal and steady within the storms of life, beyond the mind's interpretation, then we can go far together.
My job is not to try to convince you of anything or contradict your religion.
Of coures, it could happen that what I say one day doesn't agree with what your preacher says.
Everyone has different views, even within the same religion.
And I'm open to conversation if you are.
The wonderful thing is that the Truth is beyond interpretation.
Peace is beyond interpretation.
It is the space underneath all that noise.
And I'm here to support you in discovering the space of inner peace for yourself, if you're ready to find it.
So if this sounds good to you, then I look forward to getting to know you!
Have more questions?
I can't wait to hear from you!
Anxiety is overwhelming when you don't understand it.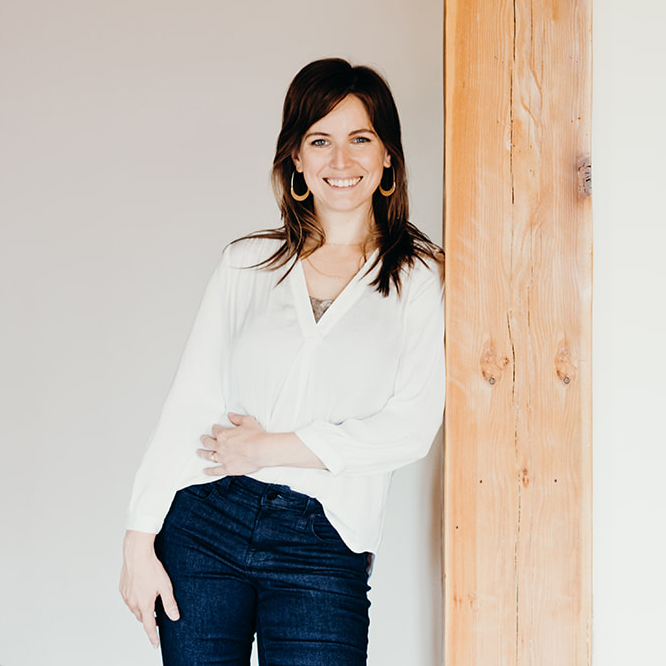 and it can take years to learn how to decode it on your own.
Luckily you don't have to.
I've spent the better part of the last 2 decades studying holistic mental health.
I've used what I've learned to unpack my own 200 piece emotional-baggage set along the way.
And it's brought me to a startling revelation.
Anxiety is good for you.
In fact, it's pointing you to everything you want.
The reason you have anxiety is because there's something in you that's screaming for attention.
Something that's desperately calling for change.
And anxiety won't leave you alone until you do.
But in order to heal, you have to figure out what that something is.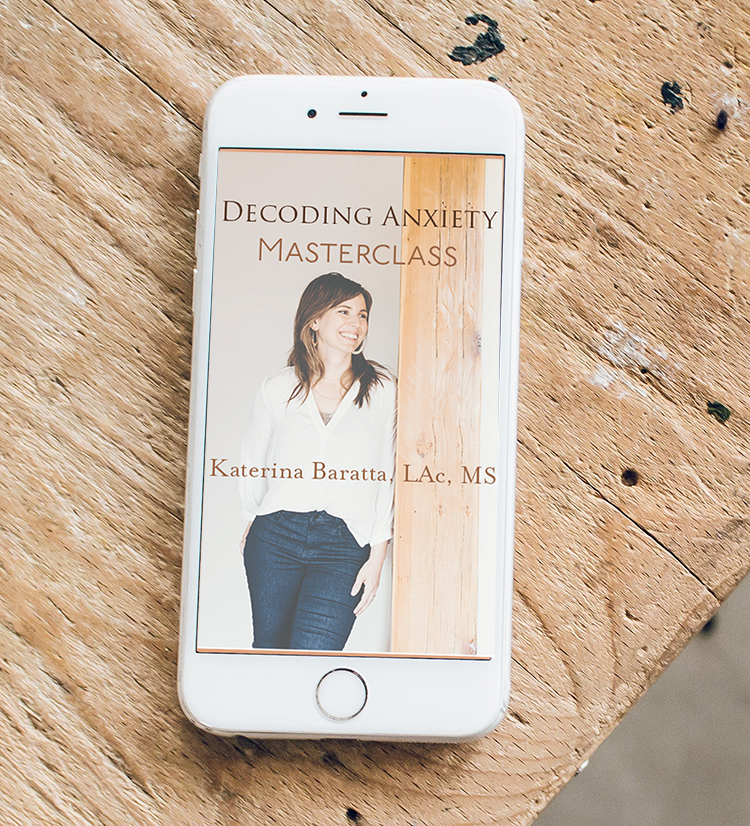 Sign up for the (free) masterclass, Decoding Anxiety, and learn how to decode the messages your feelings are sending you.