You're invited to
Revitalize™
A self-guided spring cleanse to help you cultivate a calm mind and thriving body.
Imagine what it would feel like to:
Feel good in your body

Wake up each morning as refreshed and eager as a baby bunny
Go to sleep deeply satisfied, with each cell of your body thanking you for the nourishment you've taken in
Enjoy glowing skin and easy, comfortable digestion
Have your inner light shine so bright that strangers ask you for your your secret
Think you're too busy? too tired for self-care? No problem.
The a-la-carte strategies you get in the Revitalize™ Spring Cleanse make it as easy as a Netflix binge.
This isn't your average cleanse.
Based on ancient wisdom from Ayurveda and Chinese medicine, Revitalize™ is designed to support every aspect of who you are. The recipes and rituals in Revitalize™ are based on those that have been used for thousands of years and passed down for generations because, simply put, they work.
It's not a detox (your body has a whole organ for that, your liver, and it does that just fine on its own, thankyouverymuch.)
And you will never go hungry here.
What you will do is give yourself a time-out from the usual hustle.
You'll be more intentional about what you take in, turn down the volume on the stressors around you, and give your body and mind a moment to recharge so you can show up for life the way you want to.
"Before working with Katerina I felt imbalanced, like I was always looking for something more. There was never enough time in my day between work, children, and career.
Through her holistic approach, Katerina has helped me to slow down and be more tune with my body and what it needs -and helped me finally honor those needs!- creating space in my life for big changes in both body and mind."
Here's what you get:
Instant access to the Revitalize™ Spring Cleanse, with…
104 pages of easy-to-digest suggestions and frameworks to guide your cleanse. (Really tho, this guidebook is so useful and so beautifully designed that you'll want to run to your local print shop so you can hold it in your hands.)

An intro video to walk you though the process, step-by-step
Deeply nourishing and deceptively simple recipe recommendations that are as good for you as they are delicious

A soothing spring shopping list and suggested meal plan that makes the guidelines easier to follow than the instructions on an Ikea coffee table

Grounding self-care rituals that feel so good, even the biggest self-sabotager can't resist showing up for them

Instructions on how to create an at-home spa retreat that will make you feel like you're on vacation without setting foot outside your house

Medicinal herb guidance to reboot your nervous system and refill your inner reserves

A detailed list of what you'll need to prepare beforehand so you have nothing left to think about and can just relax, sit back, and enjoy your cleanse
+ Bonus Masterclass on Foods, Flavors, & Feelings
Learn how different foods and flavors affect your mental health, so you can take charge of how you feel, no matter how overwhelming life gets.
(This will change the way you eat forever. If you do nothing else for yourself this year, sign up to get this.)

"Katerina is a fantastic resource, a fierce and motivated teacher, and has absolutely nothing but love and respect for the work she does. It's powerful stuff."
How it works

Week 1: Prep Phase
The prep phase is like your cleanse learner's permit.
You start getting used to a simpler diet and lifestyle, but you're not speeding down the cleanse highway just yet.
The focus here is on adding more of what nourishes you into your life, and leaving everything else out.
Week 2: Cleanse Phase
The cleanse phase is not about deprivation.
Revitalize™ is NOT a crash diet in disguise.
It is about retreating, refueling, and creating space for what makes life worth living.
During the cleanse phase (3-7 days), you're giving your body exquisite nourishment by eating a simple mono-diet of nutrient-dense, easy-to-digest -and easy to cook!- kitchari with fresh, seasonal, organic vegetables.
(It's the ultimate comfort food. You can thank me later.)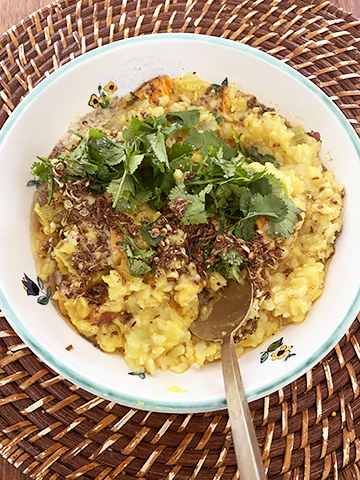 You're also redirecting your mind away from all of the things that usually compete for your attention so you can focus fully on what makes you feel revitalized.
Week 3: Integration phase
Most people finish a cleanse and swing back into regular foods and habits with a vengeance, undoing all of the benefits.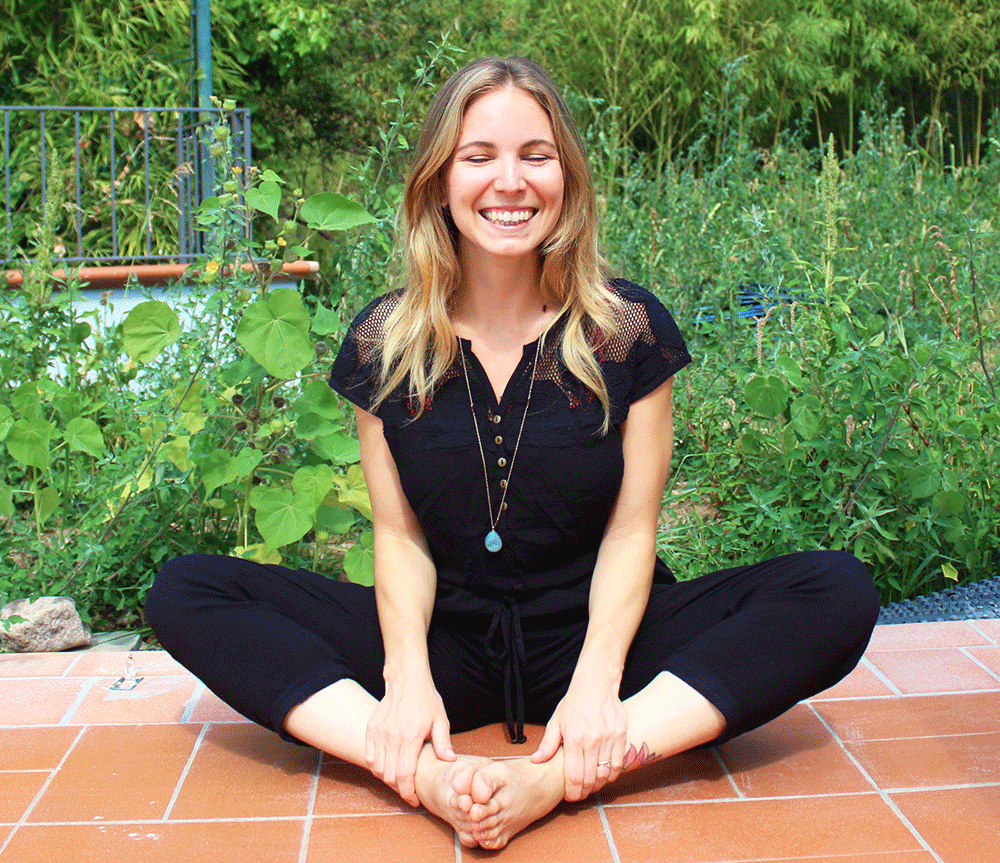 This is why the integration phase is included as an integral part of the Revitalize™ Spring Cleanse, not as an afterthought.
But it's not just about easing back into your regular foods, routines, and habits.
It's also where you gather information about your unique body and mind so you can make better choices for months to come.
Because the Revitalize™ Spring Cleanse makes you more sensitive to how your "normal" lifestyle actually impacts your well-being.
And this information is essential if you want to continue to reap the benefits long after the cleanse phase is over.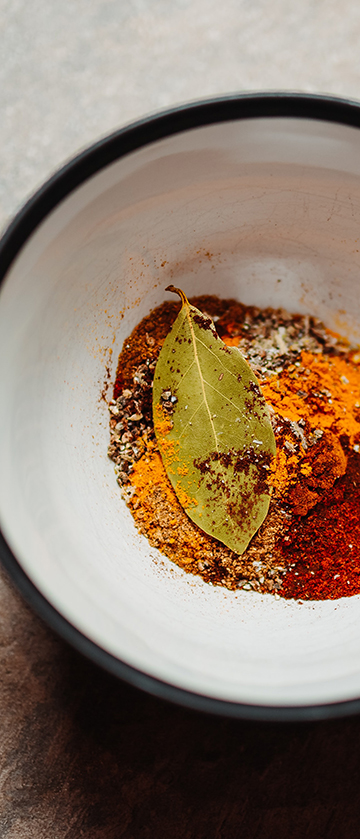 And then there's the Bonus Master Class that's worth everything and more
Foods, Flavors, and Feelings
This book will change the way you think about food forever (yes, really.)
Because you're going to learn how to use food as medicine to change your mood (and any other symptoms that might be bothering you.)
Want to feel more energized?
Want to feel more ease?
Ready to get some creative juices flowing in your life?
There's a food for that.
Here's what we'll cover:
The 3 qualities and 6 flavors of food, and how each one impacts how you feel
Symptoms to look out for that tell you you've had too much of a specific quality or flavor, and what to eat to counteract any imbalance (just wait 'til you find out what your sugar cravings mean!)
What to look for and avoid at grocery stores & restaurants
How to use food to prepare for important moments like presentations and weddings, so you look good and feel even better when it matters most
The Revitalize™ Spring Cleanse is made for you if you:
Want to spring clean your body, mind, and spirit (without starving yourself)
Feel heavy, lethargic, and/or foggy brained, like your head is filled with cotton candy
Want to feel lighter and more energized
Want to move past stress, anxiety, and overwhelm
Have headaches, tummy trouble, mood swings, PMS symptoms, or just feel crummy in your body more often than you'd like
*Don't sign up if you:
Are pregnant or breastfeeding
Aren't willing to make changes to your diet or lifestyle for the duration of the cleanse
Have a history of disordered eating
Have a preexisting medical condition and haven't gotten the go-ahead from your doctor yet
*If any of these apply to you and you would still like to do the cleanse, please contact me first so we can talk about appropriate modifications.

What's the time commitment for this cleanse?
There are a few phases to Revitalize™, and the time you spend is different for each phase.
The cleanse is self-guided, so you get to choose the timing.
Before the cleanse officially begins you'll gather supplies and start getting things ready.
Shopping for ingredients is pretty straight forward, but you might also try your hand at ghee, mix up a batch of the Revitalize™ spring spice mix, or experiment with herbal blends for your at-home spa.
Week 1 of the cleanse is when things start getting more interesting.
This is the phase when you start getting your body ready. You'll be eating a wider variety of foods, but you'll be more intentional about your choices than you are in everyday life.
Depending on how much you usually cook, you may be spending more time in the kitchen preparing simple meals. Still, none of the recipes should take more than an hour.
If you can, you're also going to start dedicating more time to a morning and evening routine, but how much of this you do is up to you.
Week 2 is really simple.
This is the official "Cleanse Phase" and can last anywhere from 3-7 days (your choice!)
The kitchiri you'll be eating is really easy to make and takes all the time and effort out of meal planning.
Plus, this cleanse is about focusing inward, so ideally you'll be spending less time on social media, listening to the news, or vegging out with Netflix, meaning you'll have more time for all the self-care you don't usually get to.
The final week of the cleanse is when you start integrating more of your regular foods and routines back into your life to see how they impact you. The amount of extra time you spend during this week is really up to you!
How is this cleanse different than other cleanse and detox programs?
Well for one, this isn't a crash diet in disguise.
You're never going to go hungry while you're participating in Revitalize™.
The food recommendations in Revitalize™ are also different than most cleanse and detox diets on the market.
Because we're not just looking at nutrient content and calorie counts.
Instead, the food you eat during the Revitalize™ Spring Cleanse is designed to strengthen your digestive power so those nutrients actually get into your body instead of just flowing right through you.
Revitalize™ is also unique in that we're focusing on more than just food.
Revitalize™ is and inner retreat that spring-cleans your spirit.
Because everything you take into your life experience affects your mental health and overall sense of wellbeing.
So through Revitalize™ you're going to give yourself a break from all of your usual stressors and use your time intentionally to enjoy some much needed rest and relaxation.
The effect is that by the end of the cleanse, you won't just feel lighter.
You'll feel like the version of yourself that you like best.
Is this cleanse vegan, gluten or dairy free?
It can be.
The Revitalize™ Spring Cleanse is mostly vegetarian, and gluten and dairy can easily be left out or added into the prep and integration phases, depending on your preferences.
The recommendation is to make ghee (clarified butter), but if you are vegan you can use olive or coconut oil instead.
If you are a meat eater, you can use home-made bone broth for your kitchari, and/or start to experiment with more meat during the integration week in week 3 if you wish.
Is this cleanse for people of all genders?
A couple of recommendations in Revitalize™ are specific to people in bodies that menstruate, but for the most part Revitalize™ is designed for adults of any gender.
All who want to feel better in body, mind, and spirit are welcome!
Can I take medications during the cleanse?
Yes, but if you are on medication, please check in with your doctor before starting your cleanse, because some medications may be affected by changes in your diet.
Can I do this cleanse throughout the year?
No, we don't recommend doing the Revitalize™ Spring Cleanse during other seasons.
The foods, herbs, and rituals in Revitalize™ are specifically chosen to balance out the elements that are dominant in spring. Different seasons call for different ingredients, flavors, cooking-styles, and rituals.
You will learn lots of techniques that you can carry with you into the rest of the year, but as a whole, Revitalize™ is spring-specific.
Can Revitalize™ help me with anxiety?
It can, because anxiety is a response to stress, and a lot of anxiety is actually linked to what's going on in your body.
Modern scientific research has found that a healthy gut in particular has a huge impact on mental health.
For example, did you know that 90% of your body's serotonin is produced by the bacteria in the gut?!
Fact.
And this mind-body link holds up from a traditional medicine perspective, too.
(Really we should say mind-gut link, but that sounds weird, don't you think?)
Ayurveda and Chinese medicine have been passed down for thousands of years because they teach potent strategies that have improved millions of lives.
And the first thing they teach is that healthy digestion is the foundation for all well-being.
So by only eating simple, fresh, easy-to-digest, nourishing foods, you're giving your body the opportunity to do its job better.
And by giving yourself more time in your day to do focus inward, you're helping your nervous system stay calm.
This takes a huge amount of stress out of your whole system.
Nutrients go where they're needed, waste gets out faster, and your mind stops running a million miles a minute just figuring out how to survive.
That said, every person is different.
There will be some people who do this cleanse and don't notice a huge effect on their mental health.
If this is you, there's probably something deeper going on and it would be best to work with the 1-on-1 guidance from a trained professional.
I don't experience much anxiety. Is this cleanse still right for me?
You betchya.
Revitalize™ is designed to support anyone who wants a calm mind and thriving body, with or without anxiety.
Can I exercise while I'm cleansing?
Absolutely.
In fact, breaking a sweat is recommended in the spring.
You just need to be a bit more attentive to listening to your body, and making sure you're giving it the kind of movement it needs. Don't push yourself too hard if you feel tired, and make sure you're prioritizing rest.
Who's Katerina Baratta?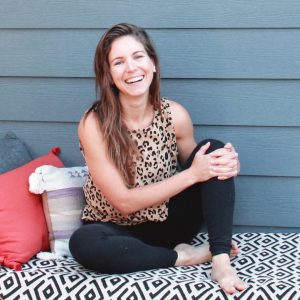 Hi! Nice to meet you.
My name is Katerina Baratta, LAc, MS, and the short story is that I'm a holistic mental health and wellness pracitioner and writer with a license in Chinese medicine.
I also have extensive training in holistic nutrition, psychology, yoga, medicinal herbalism, and other holistic modalities.
Disclaimer: The information provided in the Revitalize™ Spring Cleanse is intended for educational purposes only and is not to be used as a substitute for treatment or support from a trained medical professional. The Revitalize™ Spring Cleanse is designed to teach you wellness strategies to use as you navigate every day life, but outcomes vary between individuals and no specific results are guaranteed. By signing up for this program you agree that you understand this and will not hold Katerina Baratta or Alchemilla Wellness LLC responsible for anything that may happen before, during, or after the cleanse.