"Mental health is rooted in the body,
physical health is shaped by the mind."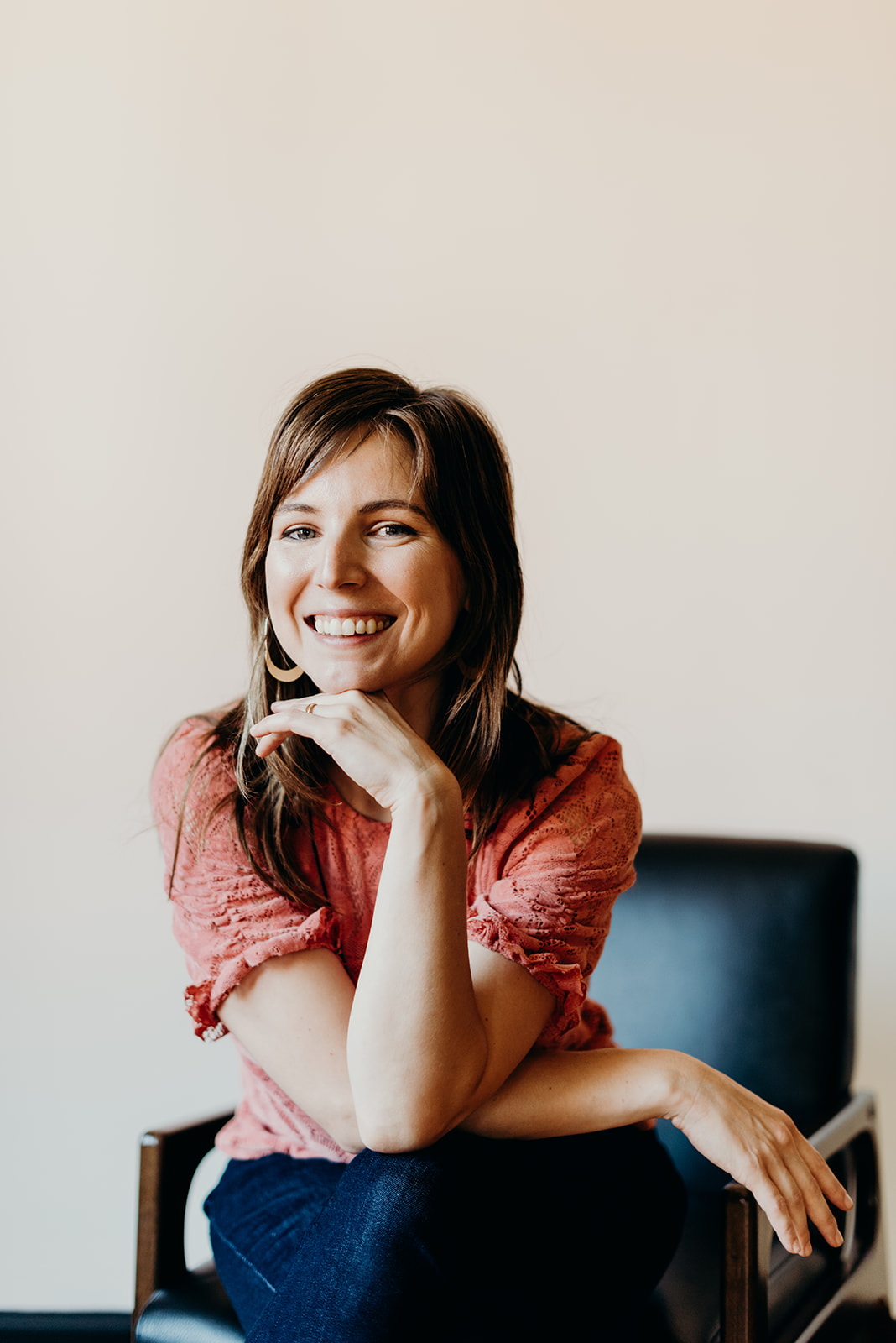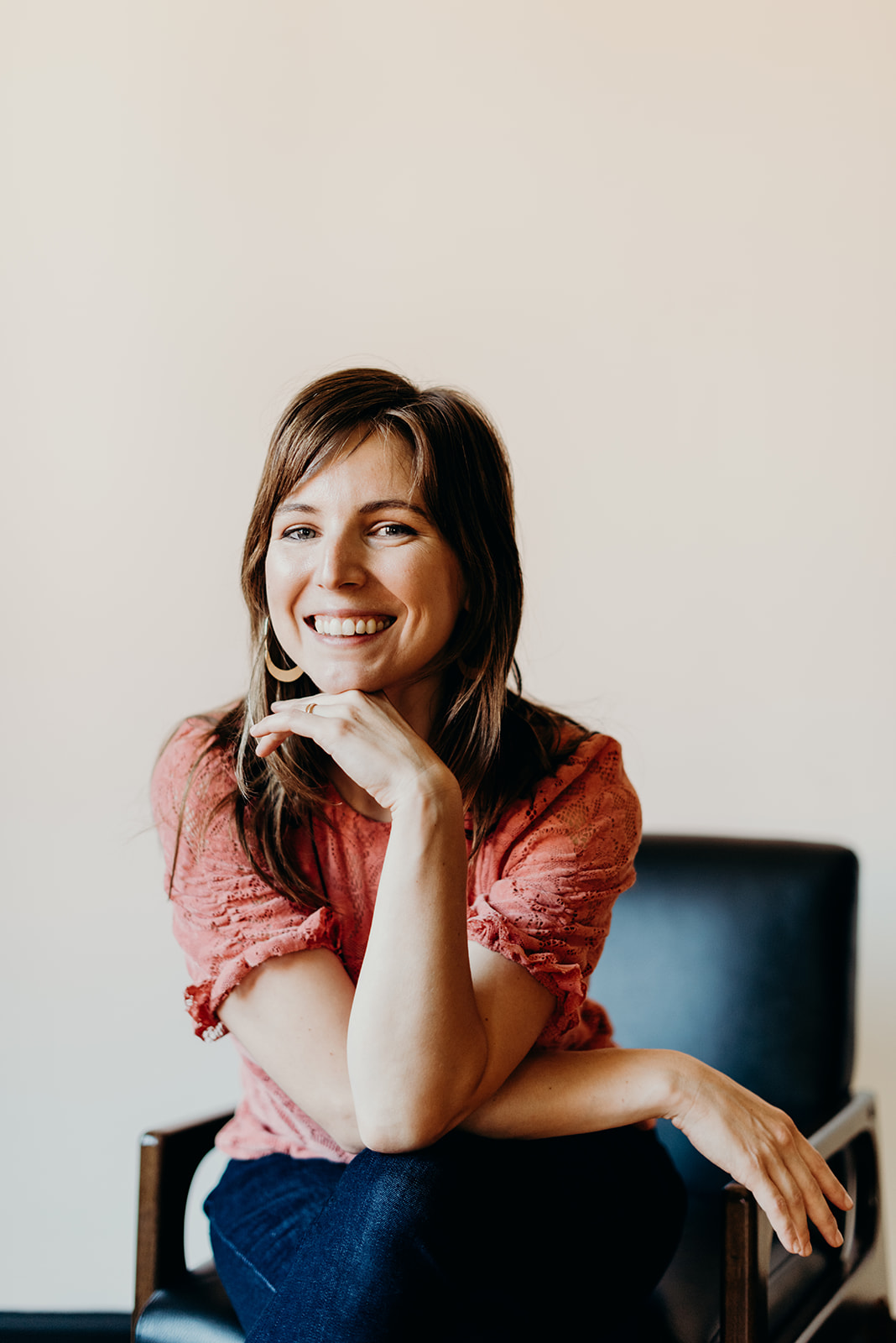 Imagine what it would be like to feel grounded, balanced, calm, more confident in your choices, and amazing in your body.
In order to feel good, you can't just go to talk therapy.
And you can't just go on a diet.
If you want to feel good, you need to learn how to keep your mind, body, and spirit in balance.
A Personalized Wellness Plan will help you do just that.
Living a healthy and happy life isn't about willpower, restriction, or a long list of "should's" that you can never muster up enough energy to get to.
Healthy living is all about what makes you feel good.
Really, really good.
"I'll have what she's having," good.
In mind, body, and spirit.
And it's not going to look the same for you as it does for anyone else.
If just thinking about all the health strategies out there leaves you feeling confused, overwhelmed, and guilty, then you're clearly not getting the results you want.
The only way to truly reach the level of well-being that you're going after is to learn how to read what your body is telling you, and tailor your diet and lifestyle to give you exactly what you need.
This can be really tricky when you try to figure it out on your own.
With thousands of health gurus out there who each swear by a different diet or technique, promising this one'll be the answer to all of your problems, it's no wonder you keep falling head-first into the cookie jar.
The stress of sorting through all of it is enough to make even the most confident CEO feel just about as desperate as a middle-schooler.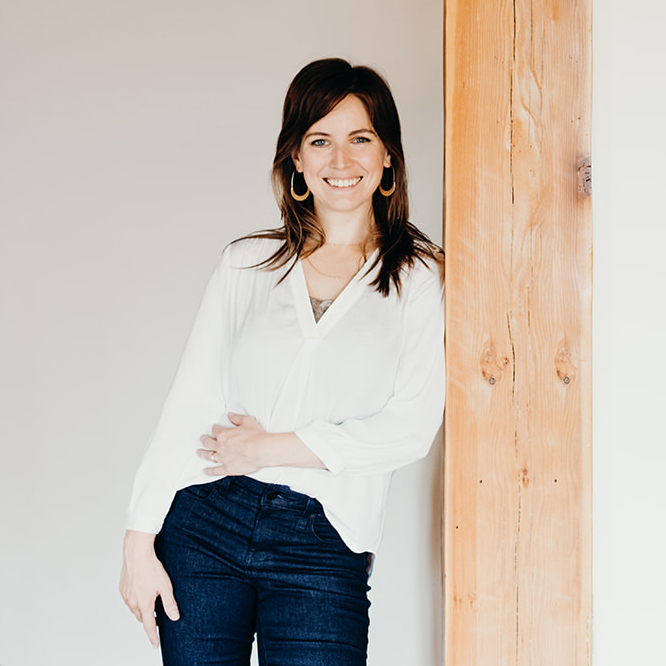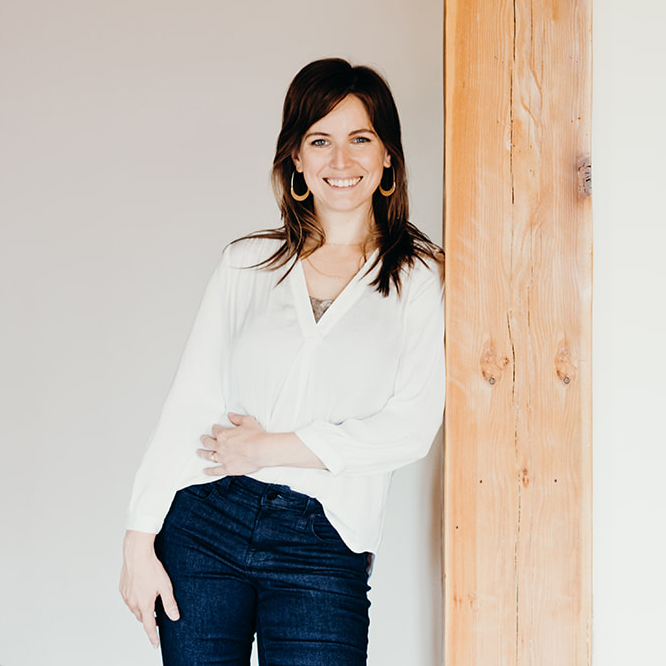 But you don't have to do it alone.
I have spent the better part of the last 2 decades studying natural health traditions from around the world as well as modern health science.
I've also unpacked my own 20 piece emotional-baggage set along the way.
Through the guidance of a few dozen brilliant teachers I have filled my toolbox full of mind-body-spirit medicine strategies that have transformed the lives of millions.
And I've developed a knack for understanding exactly where you are and which tools to use to get you where you want to go.
If you're ready to feel less stressed + anxious, and want to feel totally at home in yourself + your body,  then we need to talk.
Because if you want to take charge of your health and happiness, then you need the personalized insights that you can only get through 1-on-1 coaching .
I'm here to help.
1-on-1 Coaching & Personalized Wellness Plans
Are you ready to design your life around your own well-being?
1-on-1 coaching will equip you with a personalized wellness plan that will help you reach your mind and body health goals more easily than a generic one-size-fits-all program, and more quickly than years of trial and error on your own.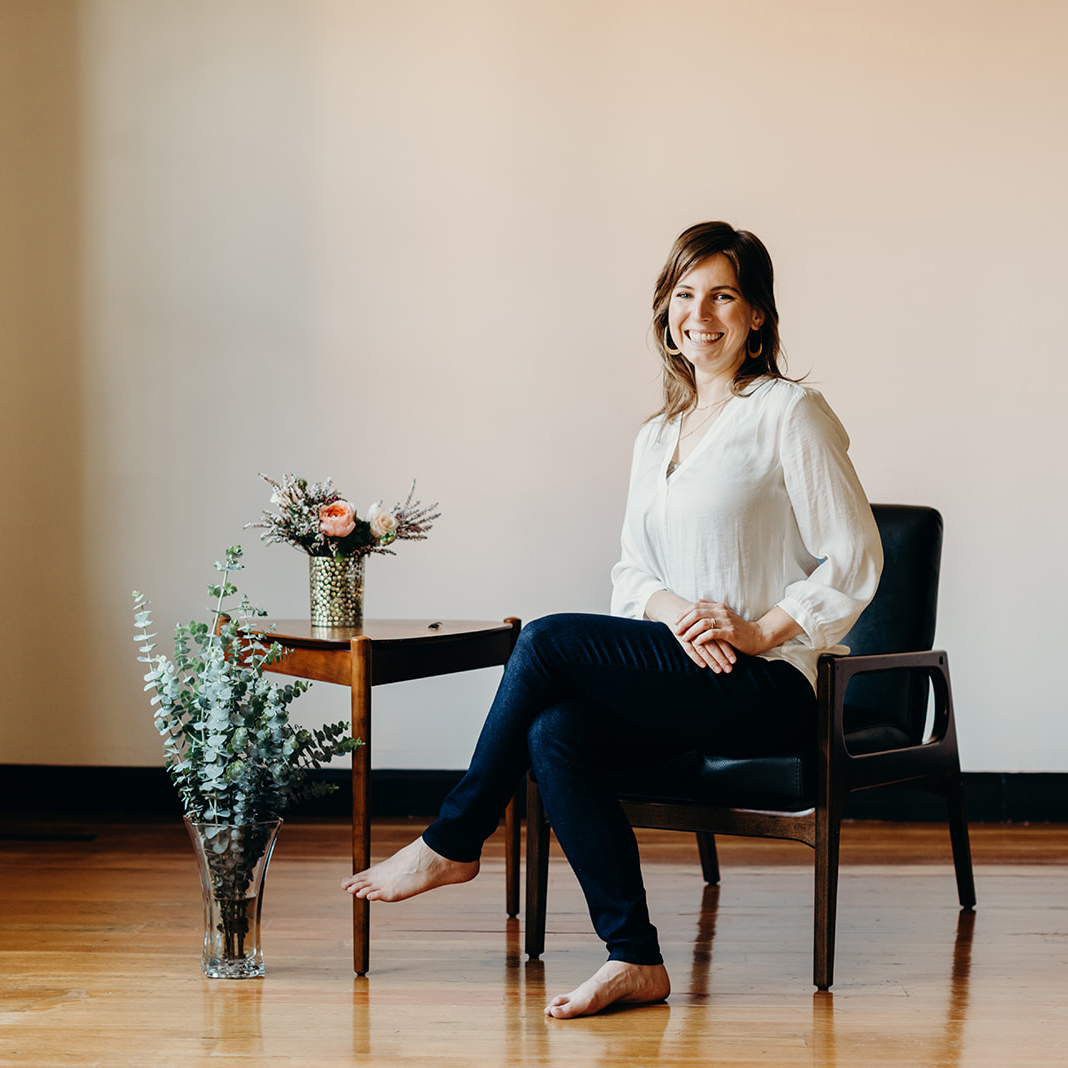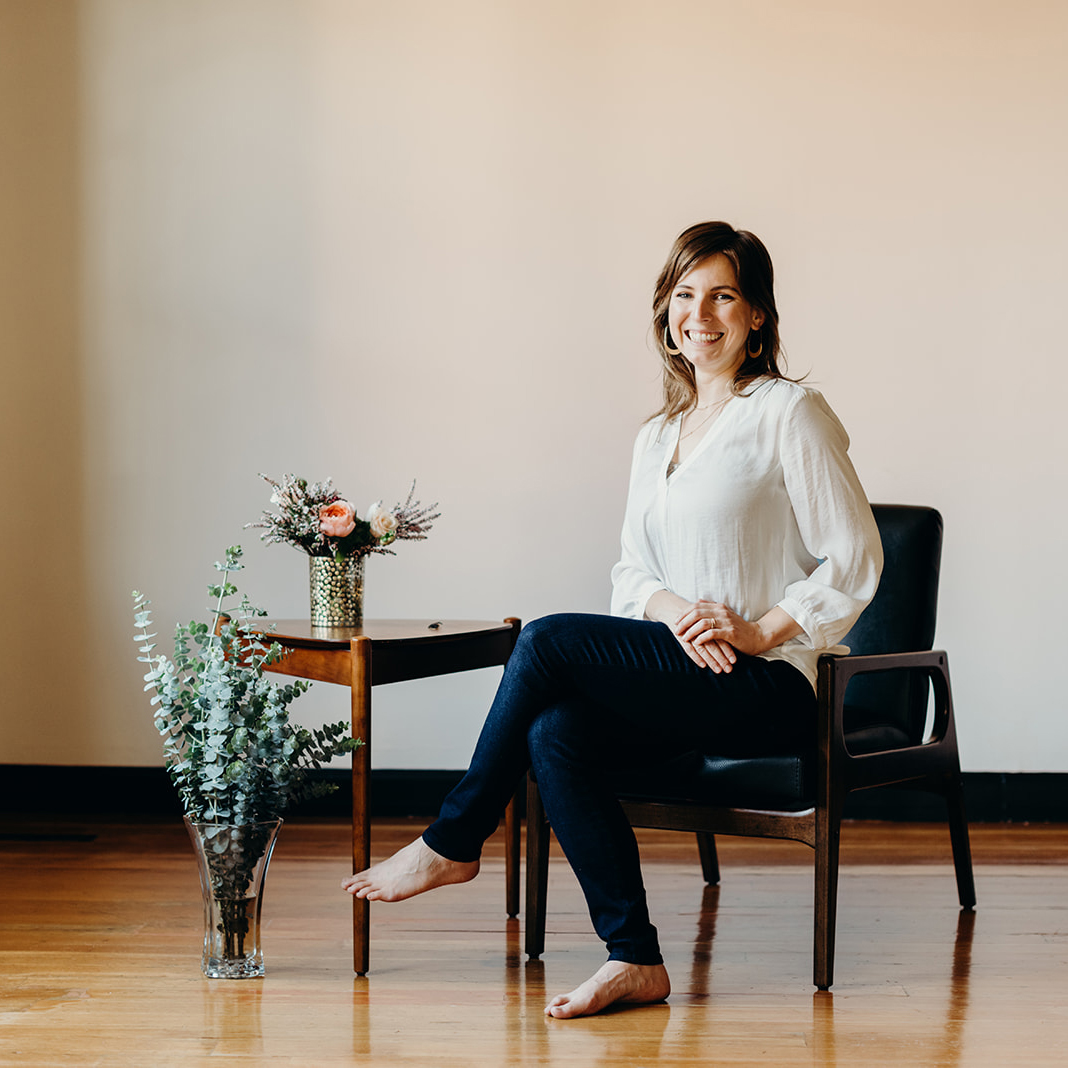 It all starts with a schmooze session.
This 40-90 minute intake will take place on Zoom or on the phone (your choice) and we'll talk about everything from your goals and health history to your favorite season and sandwich.
Basically, I want to find out exactly what makes you tick.
Once I've gathered up as much info as I can, you sit back and relax while I put together a wellness plan that's tailored to your exact wants and needs.
Your Personalized Wellness Plan might include any of the following: 
• Nutritional Guidance
Health starts in the gut, so nutrition is included in almost every Personalized Wellness Plan.
Combining modern nutrition with ancient Ayurvedic, Greek, and Chinese medicine principles, you'll learn how to eat for your body-type and heal any uncomfortable symptoms you might be experiencing, just by using the contents of your refrigerator, pantry, and garden (if you're lucky enough to have one).
Instead of going on a restrictive diet and feeling bad about your body, your Personalized Wellness Plan will teach you how to use food as medicine so you can nourish your body, mind, and spirit, every day.
And if you want extra support, you can also sign up for personalized and seasonal meal-plans, recipes, and shopping lists designed just for you.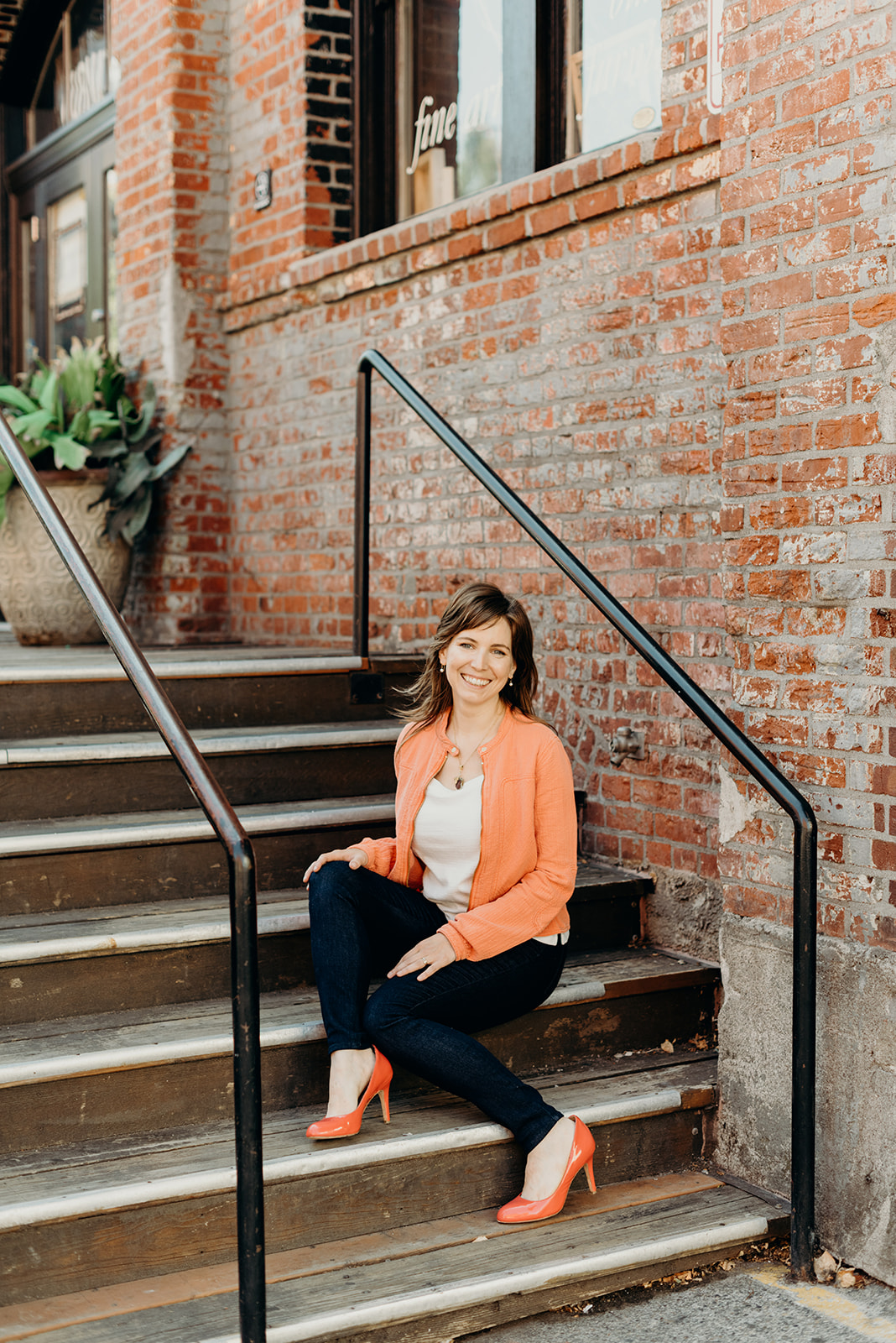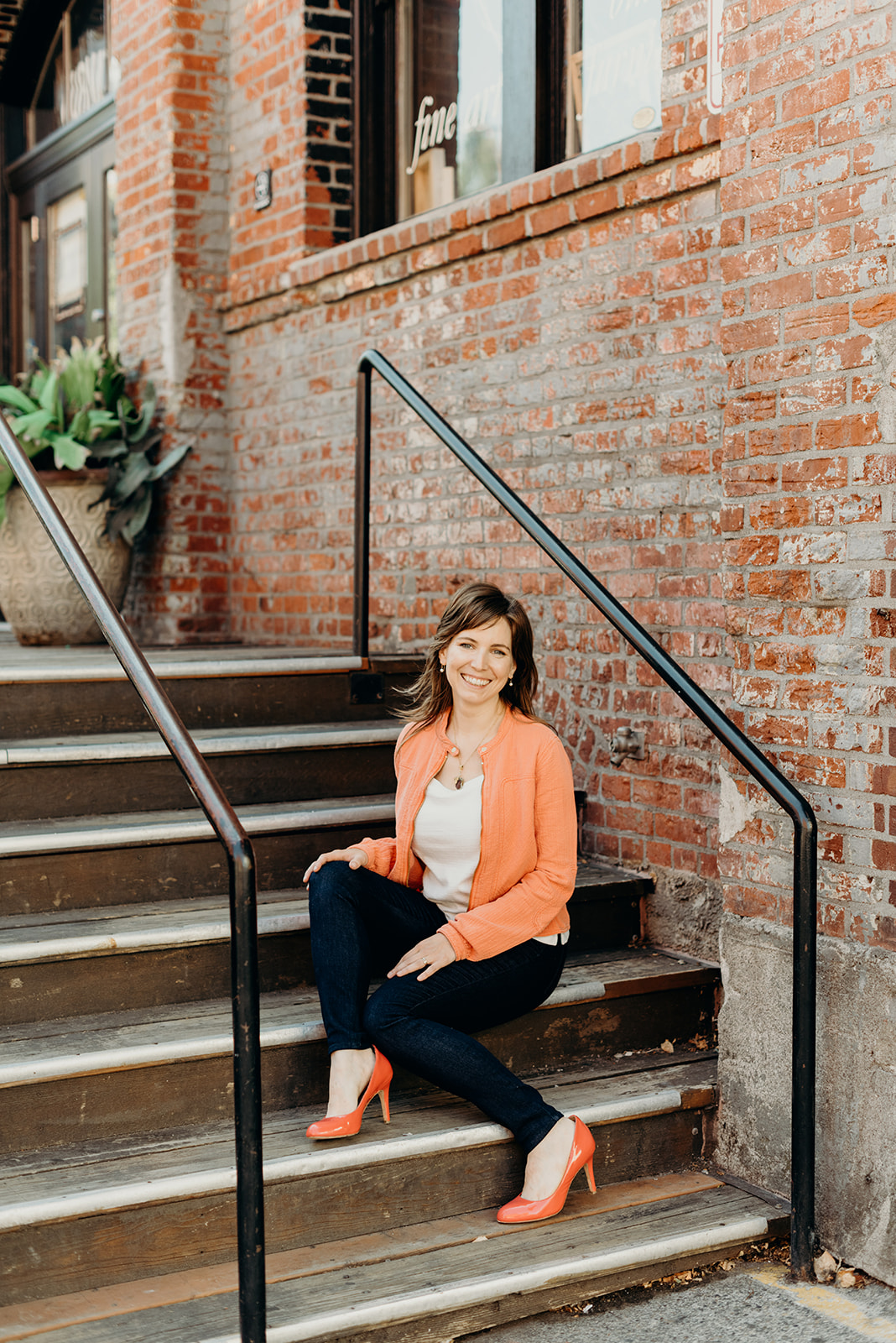 •Acupressure, Moxibustion, and Massage
I might be a licensed acupuncturist, but some of my favorite treatments don't use any needles at all.
And here's a secret: a little bit of treatment every day often has a bigger impact than a full-blown clinic visit only every once in a while.
By learning how to use simple massage techniques and stimulate specific acupuncture points, chosen just for you, you can literally take your treatment into your own hands.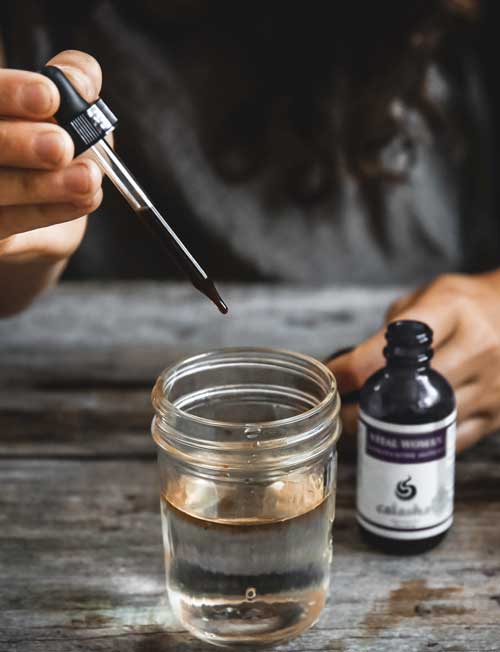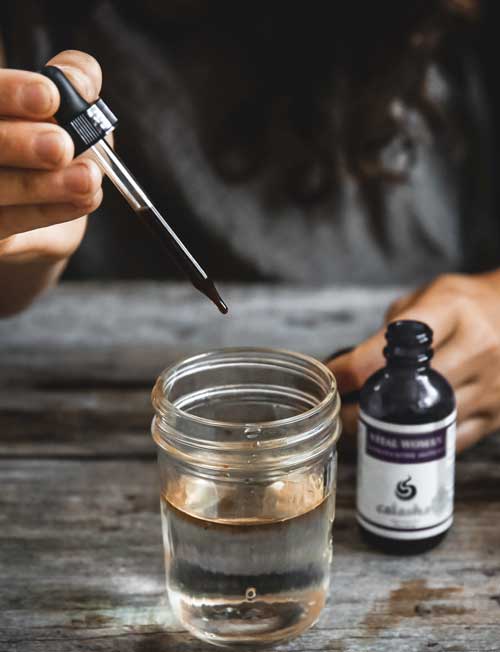 • Herbal Prescriptions
Medicinal herbs aren't as simple as they look.
From the thermal effect they have on your body to their bioavailability when combined with other herbs, there's a lot to take into consideration when you think about an herbal formula.
Almost every Personalized Wellness Plan includes an herbal prescription, and I'll tell you my most trusted sources to get the best quality herbs on the market. (Herbs are purchased separately.)
• Lifestyle and Routine Optimization
Holistic health is all about the little things you do every day, and some of the best medicine is hidden right in plain sight: in your daily routine.
When appropriate, I'll make suggestions on simple ways you can adjust your daily routine so you can feel your best day in and day out.
• Yoga and Qigong Sequences
Gentle movements can make a huge impact on your physical health and mental well-being. Your Personalized Wellness Plan might include a few poses to practice every day.
And if you want more, you can choose to invest in a 30 or 60-minute sequence recording designed just for you, your body, and your current emotional landscape.
• Meditations, Mindfulness, Mindset Practices, and Journal Prompts
Showing up to observe, question, and refocus your thoughts is an invaluable practice.
Especially if you're dealing with emotional difficulties, there's a high likelihood that your Personalized Wellness Plan will include practices that retrain the neurons in your brain to default toward delight instead of anxiety or frustration.
If you have no prior experience with meditation, a guided meditation recording designed just for you might also be something to consider adding into your Wellness Package.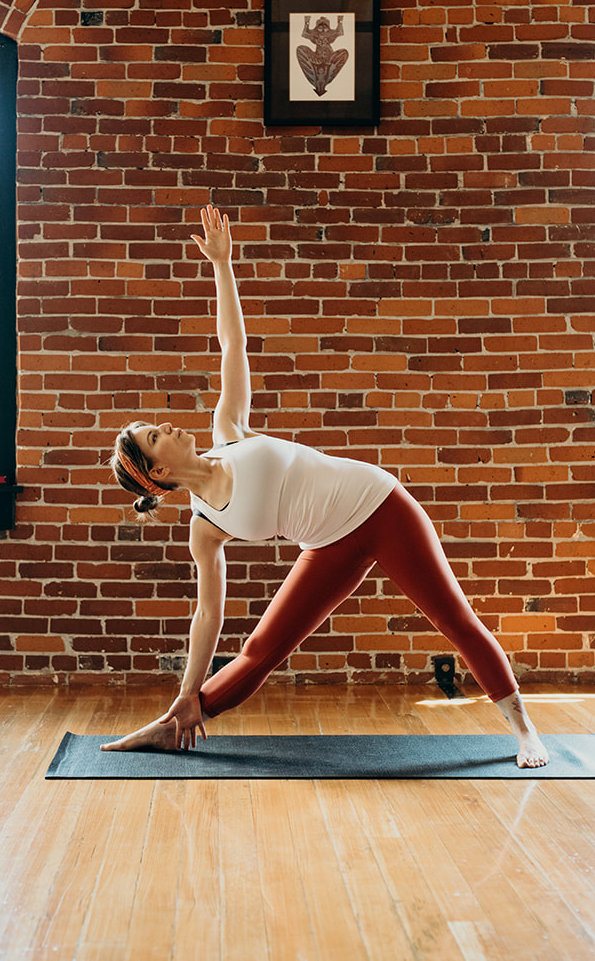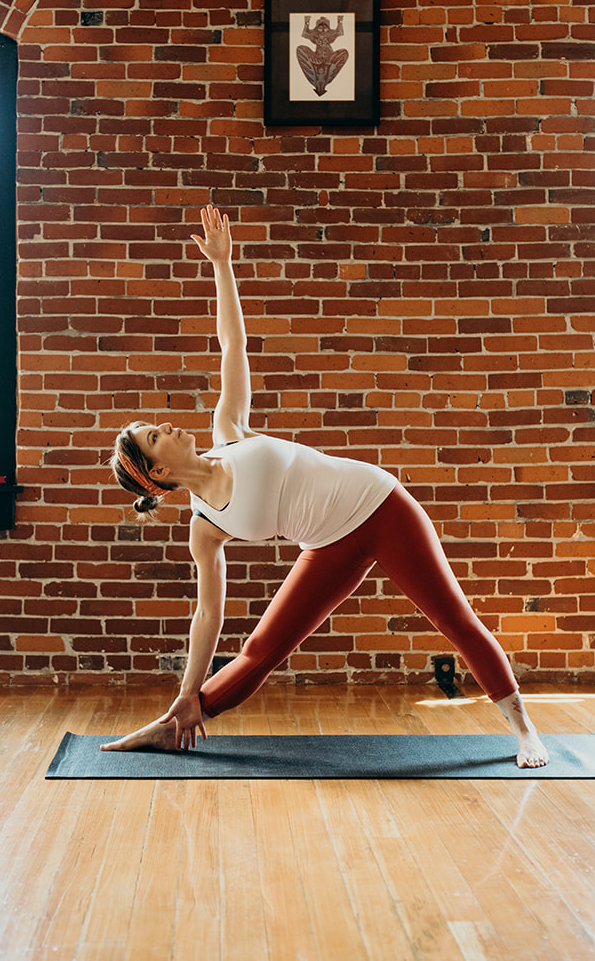 • Other Mind-Body-Spirit Health Modalities
This list is extensive, but definitely not complete.
Since each person and situation is entirely unique, the strategies you get in your Personalized Wellness Plan will be 100% tailored for you, and might very well include more than is listed here.
We'll start with a few small and easy steps and build from there.
Your Personalized Wellness Plan will be comprehensive enough to make an impact, but manageable enough so you don't get overwhelmed.
And you get up to 3 follow-up emails within 2 weeks of our schmooze session.
So any questions you have will be answered and changes can easily be made when needed.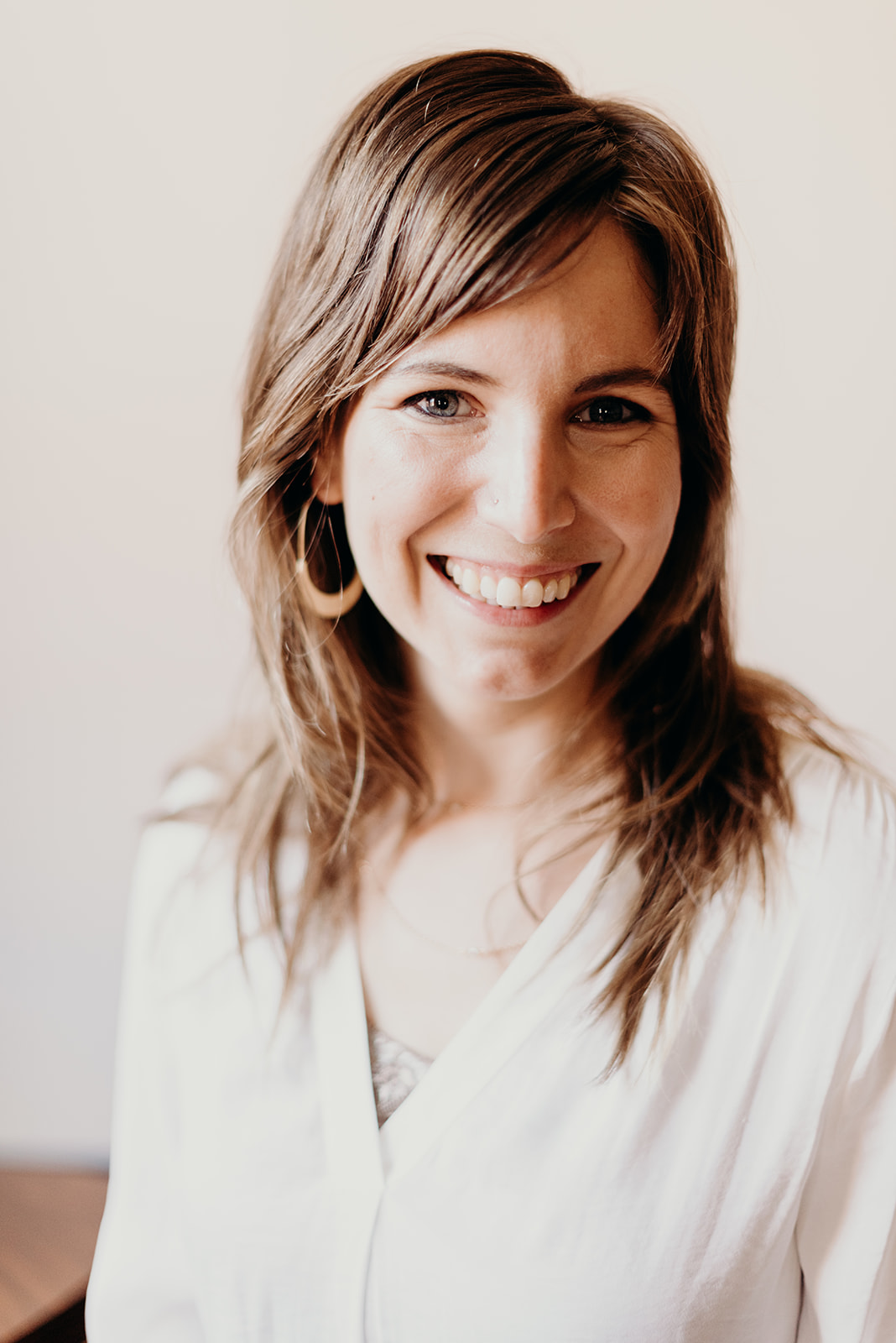 After that, we move onto follow-up sessions.
Life is always changing, and your wants and needs change right along with it.
Whenever you try something new, you gain new clarity about what works for you and what doesn't.
Follow-up sessions build on and modify the previous work to best suite your changing needs.
If needed, we can set up another 45-minute schmooze session.
Or you might just need a few tweaks, so we'll chat via email and I'll use the info you give me to design a follow-up plan.
And just like before, you'll get to check in with me via email to fine-tune the plan so you get the exact support you need.
Mind-Body-Spirit Health Coaching could be perfect for you if you:
• Are stressed and/or have anxiety
• Struggle with body-image and want to feel at home in your body
• Are ready to heal your relationship with food and stop dieting
• Experience PMS or other uncomfortable menstrual symptoms
• Feel exhausted or overwhelmed
• Have frequent headaches
• Want to hone your intuition and increase your personal integrity
• Want to learn how to rewire your nervous system for greater ease, peace, and happiness
• Are ready to take charge of your health holistically
Want to find out if Mind-Body-Spirit health coaching can help you?
Then click below to set up a FREE consultation.
I can't wait to see where this takes you!