It's rare to find a recipe that works all year long, but this warm barley salad is fresh enough to enjoy in summer while still being hearty enough to satisfy when the weather is cold outside.
I love making grain salads for a number of reasons.
First off, whole grains are an amazing source of fiber.
And barley specifically helps protect against cardiovascular disease, type 2 diabetes, and breast cancer.
Whole grains like barley are also known as Earth foods in Chinese medicine.
While many ingredients and flavors are healthiest in a specific season, Earth foods like whole grains can benefit your health and keep you balanced throughout the year.
And this is especially true in times of transition like late summer, times when weather is fickle, and when you're going through big changes in your life.
This warm barley salad recipe has added nutrients in the leeks, shiitake mushrooms, and spinach.
Leeks are high in vitamin K and also offer cardiovascular support, especially if you allow them to rest for 5 minutes after chopping before you cook them up.
And shiitake mushrooms also fall into the Earth food category.
They have a wonderful grounding flavor that helps to keep you healthy and stable in times of transition.
But they hold up from a physiological standpoint as well.
Shiitake mushrooms help to prevent obesity, support immune function, destroy cancer cells, support cardiovascular health, promote skin health, contain loads of vitamin D, and they boost energy and brain function (which we can always use more of as ambitious mothers, am I right?!)
And then there's the spinach, which is hands down one of the healthiest foods you can include in your diet.
Popeye was definitely onto something because the list of health benefits you get from eating spinach is about as long as a greedy kid's letter to Santa.
Spinach is #1 in magnesium and iron content.
It's also extremely high in vitamins K, E, A, B2 and B6, as well as folate, calcium, and potassium.
Spinach offers anti-inflammatory support, so if your body is achy and painful, increase your spinach intake and you'll feel better.
There's some evidence that spinach helps to increase satiety, and thereby helps to fight against obesity.
It also helps to regulate blood sugar, protects against cancer, boosts immunity, and the list goes on and on.
Suffice it to say, if you eat spinach every day you'll be doing yourself a favor, and this warm barley salad recipe is a great place to start!
Finally, the olives, capers, fresh herbs and lemon juice make the whole dish taste lively and interesting.
And the olive oil helps your body absorb all of those fabulous nutrients in addition to having health-boosting properties in its own right.
Here are the details:
Ingredients
1.5 cups of dry barley, cooked in 3 cups of broth or water (You can choose to use pearled barley for a faster cooking time or hulled barely for more nutrients)
1 tbsp ghee or avocado oil
2 leeks, coarsely chopped
1 cup shiitake mushrooms, coarsely chopped
1/2 Castelveltrano olives, coarsely chopped
1/4 cup finely chopped parsley
1/4 cup finely chopped cilantro
2 packed cups of baby spinach leaves
1/4 cup capers, drained and coarsely chopped
1/2 cup olive oil
1 lemon, juiced
Sea salt and black pepper to taste.
Instructions
Cook barley according to instructions.
Meanwhile, chop up the leek and let rest for 5 minutes to increase its health-supporting properties.
Heat a large skillet over medium heat and add ghee or avocado oil. Then add leeks and mushrooms and allow to cook, stirring regularly for about 5-10 minutes or until they start to soften. If the weather is dry, add a splash of water and cover to allow the veggies to steam for a bit and add more hydration to your food.
Then add olives, capers, parsley, and cilantro, stir in and turn off heat until the barley is ready.
When barley is ready, add it to the skillet, mix well, and turn the heat back up to medium.
Add spinach and cover the skillet again for about 3-5 more minutes, or until the spinach starts to soften but isn't completely wilted.
Add olive oil, lemon juice, sea salt and black pepper and serve just above room temperature in warm weather, or nice and steamy if it's cold out.
Now I'd love to hear from you.
What's your favorite whole grain?
Leave a comment and let me know, I might make the next recipe with it!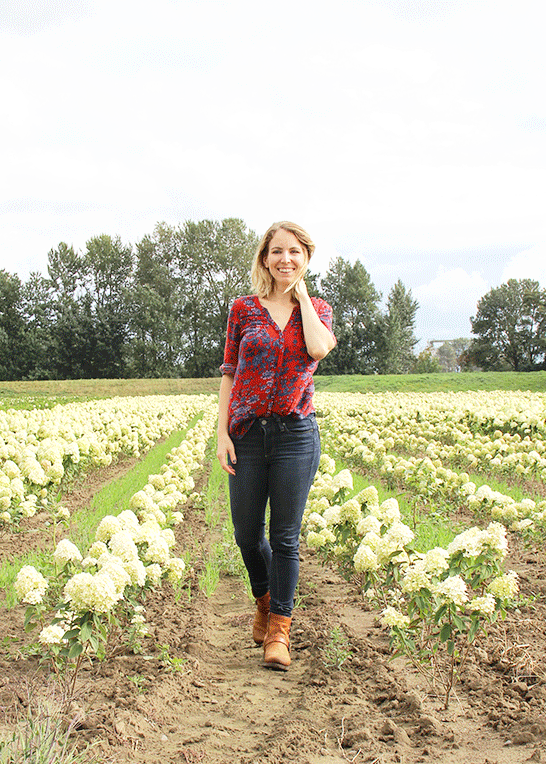 And how would you like to have a completely customized nutrition + wellness plan?
A plan that's designed specifically for your unique body, personality, and life circumstances, so you feel healthier, more energized, and confident.
If that sounds like something you might be into, click here to set up a free 15-minute consultation with me.
Because you CAN have, be, and do it all.
But you need to take care of yourself first so you can have the energy, stamina, and confidence to make it all happen.
xoKaterina